Things you can do to help us keep your child safe:
Have your child at the assigned stop 5 minutes prior to bus arrival time.

Please encourage your child to stand at least 10 feet back from the roadway at the bus stop.

Inform your child to wait for the bus driver to motion him/her across the roadway.

During winter months, when it is dark in the morning, have your child carry a flashlight or wear reflective clothing to the stop.

Please let the bus garage know if your child won't be riding.

If your child is to get off at a stop other than his/her own, have the school office issue a pass for the student to give to the driver.

If you have a kindergartner or preschooler, please make yourself visible to the driver when your child arrives home or your child will not be dropped off. Also let us know if anyone else is authorized to get your kindergarten child off the bus.

Please review the bus rules with your child(ren).
Information you can use and answers to the questions we hear most: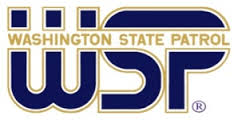 The Washington State Patrol prepared a video that will take just a few minutes of time to refresh your knowledge on how to drive safely around school busses as they are picking up and dropping off our children. The law states the $394 fine for failure to stop for a school bus cannot be reduced, suspended, or waived. If you get a ticket for failure to stop for a school bus you will pay the full amount.
Of course it is always important to practice safe driving, but when you see a yellow school bus, it typically means children are present and we ask for you to use extra caution.