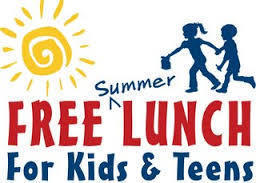 For kids, summer is synonymous with fun, but it's also a critical time for the academic and physical well-being of our children. During the summer break from school, many children are at a higher risk of going hungry. The Summer Meals Program provides free meals for kids throughout the summer and can serve as an important source of nutrition for children and youth during the weeks of summer break. Offering free, nutritious meals also provides an incentive for children to participate in our summer enrichment programs, which means that children are not only well-fed, but in a safe environment engaged in academic and recreational activities.
Throughout the pandemic, a number of previous restrictions of the summer meals program were relaxed to ensure that as many families as possible had easy access to the program. As we return to a more "normal" summer meals program, please be aware that we are no longer permitted to offer a "Grab-and-Go" meal option – all meals must be eaten on site (this is a requirement of the USDA and is not specific to Deer Park).
We're calling all kids ages 1-18 to join us for nutritious summer meals at no charge at one of the following locations:
Deer Park Elementary (Mon-Thurs.)
Breakfast 8:00 am-8:15 am
Lunch 11:30 am-12:00 pm
Arcadia Elementary (Mon-Thurs)
Breakfast 8:00 am-8:15 am
Lunch 11:30 am-12:00 pm
Deer Park Middle School (Mon-Thurs)
Breakfast 8:15 am – 8:30 am
Lunch 11:30 am – 11:45 pm
Deer Park High School (Mon-Thurs)
Breakfast 8:00 am – 8:15 am
Lunch 11:30 am – 11:45 pm
Community lunch (age 1-18) will be served Monday through Friday from 12:00 to 12:30 (June 20 – August 12) at Deer Park Middle School under the front awning.
No Meals will be served at any of the above locations on Monday, July 4th. Please call 509-464-5540 if you have questions about Deer Park's summer meals program.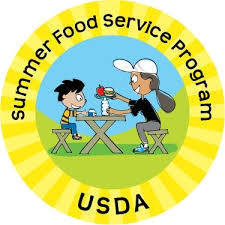 The USDA is an equal opportunity employer